Being pregnant can be very overwhelming and daunting. Particularly when you hear about pregnancy complications.
These complications can be uneventful and there are certain things that will increase the chance of the mother to have pregnancy complications. But fret not, some of them are treatable and learning more about them will help you be more aware of the things you need to be aware of.
4 Common pregnancy complications
Ectopic pregnancy
Happens when the foetus develops outside the uterus and it could occur in the cervical canal, fallopian tubes, the pelvis or belly. Normally the cause of this condition is the scarring of the fallopian tube tissue due to infections or certain diseases.
HOW FREQUENT DOES IT OCCUR:
1 in 50 pregnancies

HIGH RISK GROUP:
Pregnant women who have had tubal sterilisation (tying your tubes) for contraception purposes, particularly those younger than 30 years old at the time of the procedure.
SYMPTOMS:
Spotting and cramping
TREATMENT:
Medication or removal of the foetus through surgery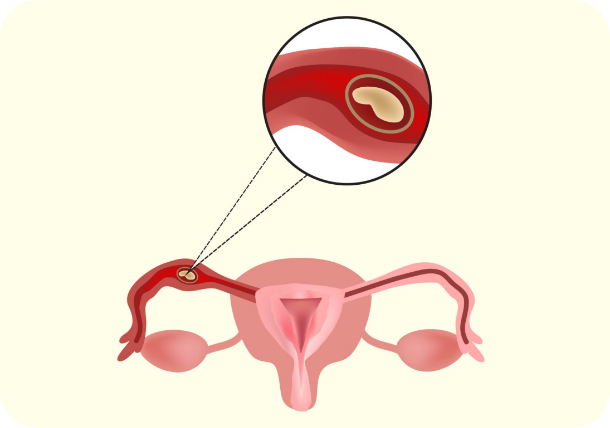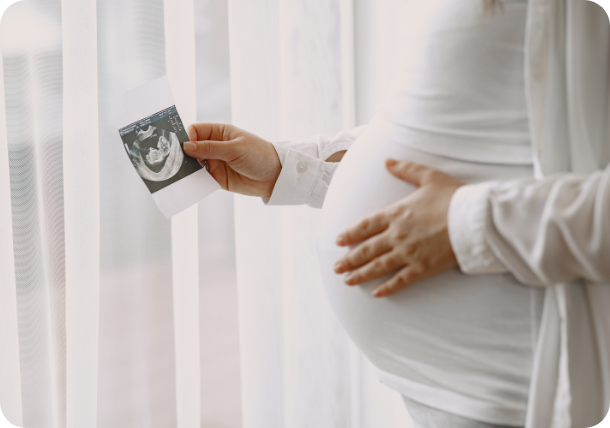 Miscarriage (pregnancy loss)
Miscarriage is when a pregnancy is lost before the 20th week of gestation and a lot of them occur even before 12 weeks. Normally, pregnancy loss occurs due to genetic or chromosomal abnormalities.
HOW FREQUENT DOES IT OCCUR:
15% of all pregnancies
HIGH RISK GROUP:
Pregnant moms of age more than 35 years old, have chronic conditions, have cervix or uterus problems, having non ideal weight and unhealthy habits like smoking and drinking alcohol.
Read more
SYMPTOMS:
Vaginal spotting and bleeding, intense cramping and passing of fluid or tissue from vagina An ultrasound and blood tests are needed for confirmation.
TREATMENT:
Medication or removal of the foetus through surgery
Preeclampsia
You may have heard about preeclampsia but do you know what exactly it is? This condition is also known as pregnancy-induced high blood pressure. Preeclampsia is reported to be more common in first pregnancies and the cause of it is still unknown.
HOW FREQUENT DOES IT OCCUR:
5% to 8% of all pregnant women
HIGH RISK GROUP:
Teenage pregnant moms, pregnant moms with more than one foetus, moms older than 40 years old, moms with obesity and moms with existing conditions like high blood pressure, diabetes and/or kidney disease.
SYMPTOMS:
High blood pressure, reduced urine output, feeling dizzy, serious swelling of hands and face, pain in the belly and blurry vision.
TREATMENT:
Varies by pregnancy stage and condition severity. May include getting more rest, medication to reduce the blood pressure, hospitalisation and monitoring both foetus and mother closely.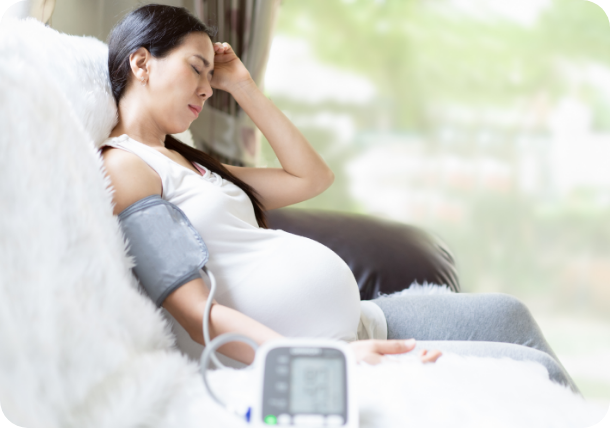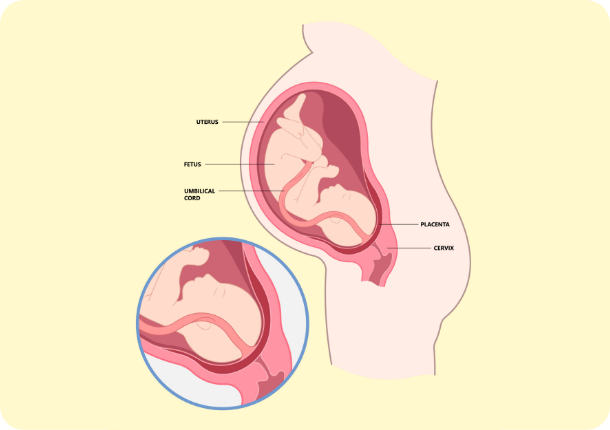 Placenta Previa
Placenta previa is when the placenta is not at the upper part of the uterus. To be exact, this placenta complication happens when the placenta is located close to or covering the cervix.
HOW FREQUENT DOES IT OCCUR:
1 in 200 deliveries
HIGH RISK GROUP:
Commonly affecting women who have fibroids or uterine problems or those with uterus scarring resulting from their previous pregnancies.
SYMPTOMS:
Bleeding at vagina without tenderness in the belly. Confirmation of the complication can be done through an ultrasound and physical examination.
TREATMENT:
Varies by severity. Normally the pregnant mom may be required to get a bed rest and the baby may have to be delivered through caesarean section.
These are the complications explained generally throughout the pregnancy journey. You may be wondering,
"what about the pregnancy stages?".
Check out the video below for pregnancy complications by pregnancy stages.